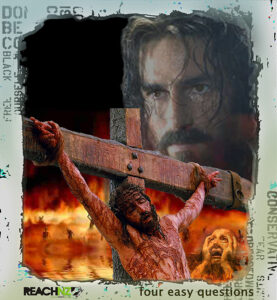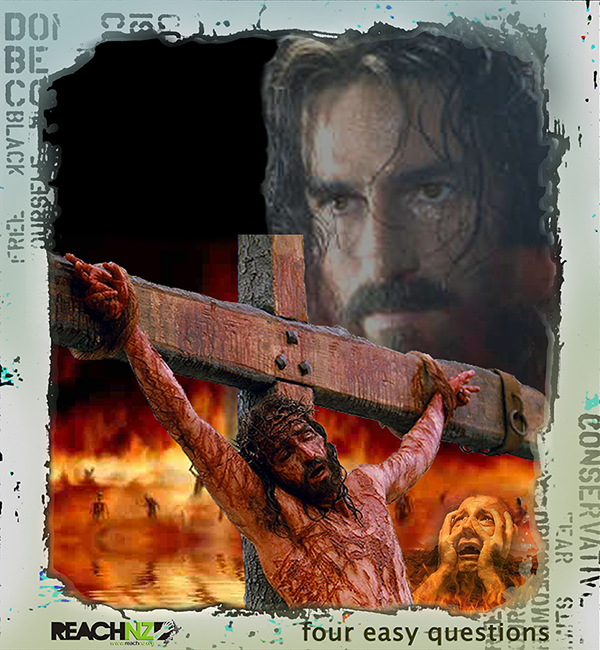 Now The Good News
Proclaim the Good News
Now their heart has been prepared by the Holy Spirit for you to proclaim the Gospel
Here are some ideas to get you started.
Note: You do not need to quote the scripture and verse references.
Important Note: If you are using the poster version in public. Don't leave this page open to the public as you continue. Just give them a glimpse for a few seconds, then flip it back to the Courtroom page or Front cover page as you talk. The reason is that Passers by have no idea what you are doing and this keeps what you are doing covert. If people think it's religious they won't give it a go. However if they have no idea but walk past sometimes several times, their curiosity often gets the better of them and they come and ask what it's all about.
It can also add impact if you open this page and give them a glimpse several times as you share.
The following is where you can get creative. It is important to be led by the Holy Spirit and listen to Him for words of knowledge and wisdom. You can take them from Adam's sin to the coming Judgement day.
The Penalty of Sin is Death (Spiritual & Physical death)
Romans 5:11-13 (NASB) 11 And not only this, but we also exult in God through our Lord Jesus Christ, through whom we have now received the reconciliation. 12 Therefore, just as through one man sin entered into the world, and death through sin, and so death spread to all men, because all sinned—13 for until the Law sin was in the world, but sin is not imputed when there is no law.
Romans 3:11-13 (NASB) 11 There is none who understands, There is none who seeks for God; 12 All have turned aside, together they have become useless; There is none who does good, There is not even one." 13 "Their throat is an open grave, With their tongues they keep deceiving," "The poison of asps is under their lips";
The Gospel
God loves us so much that He does not want any of us to be separated from Him and perish forever in Hell. 2 Peter 3:9, John 3:16. But someone has to pay the fine for our sin to satisfy God's justice. If we pay the fine, we pay it in hell. Hell is God's prison without parole, for guilty criminals.
'You've Broken God's Law (That's how you know you are in a sinful condition)… however Jesus Took Your Punishment! So that God's Justice can be satisfied, and you can be forgiven'
JESUS PAID YOUR SIN DEBT IN FULL, SO THAT YOU CAN GO FREE
Substitution: (to take the place of another)
God has provided a way to bring us back into relationship with Him by sending His Son Jesus Christ to become like one of us, yet without sin, to suffer and die on the cross as a sacrifice for us, to shed His blood for the forgiveness of ALL our sins and for the healing of ALL our sicknesses and curses. He then descended into Hell on our behalf so we don't have to go there. Matthew 8:16-17, Galatians 3:13. Hebrews 10:12. Hebrews 9: 22. 1 Peter 1:18-19. Isaiah 53: 3-11.
SINFUL MAN
Sin and its results (sins) are why God sent His Son to die as a substitute for you and me, to pay the price for our sin with his blood, to fulfil the scriptures. Hebrews 9:22, Hebrews 10:12
What Must I Do to be Saved? (RECEIVE ETERNAL LIFE)
Two Steps to Salvation
Repentance: (Have a change of direction in heart and mind towards sin)God gives us the ability to repent when we see and believe what Jesus has done for us… 'Repent then, and turn to God, so that your sins may be wiped out. Acts 3:19. Acts 11:18
Believe (Trust or Faith)"…what must I do to be saved?" "BELIEVE on the Lord Jesus Christ, and you shall be saved." (Receive eternal life) Acts 16:30-31
If you believe this is true, all you need to do now is tell God… and it's done! Romans 10:9-13
9 that if you confess with your mouth Jesus as Lord, and believe in your heart that God raised Him from the dead, you will be saved; 10for with the heart a person believes, resulting in righteousness, and with the mouth he confesses, resulting in salvation. 11
For the Scripture says, "WHOEVER BELIEVES IN HIM WILL NOT BE DISAPPOINTED." 12 For there is no distinction between Jew and Greek; for the same Lord is Lord of all, abounding in riches for all who call on Him; 13 for "WHOEVER WILL CALL ON THE NAME OF THE LORD WILL BE SAVED."
That is God's Promise to you!