Be confident
"For I am not ashamed of the gospel, because it is the power of God that brings salvation to everyone who believes: first to the Jew, then to the Gentile." Romans 1:16 NIV
Many people are timid in sharing the gospel. Some because they fear negative feedback, to the point of being criticised or even ostracised. Please take courage from the fact that what we are sharing is the power of God to transform people like nothing else on earth can. Nothing else can free people from the slavery of sin like the combined effect of the love of God, the Word of God and the Spirit of God. Nothing!
What is the most powerful combo for transforming people?
When we hear the word 'salvation' mostly we think of spiritual birth. That is an absolutely brilliant start. God calls us to make disciples. So, if we change the word 'salvation' to 'transformation' we have a more accurate picture of God's objective; that we become whole with His Spirit leading us continually to an ever-improving life with God.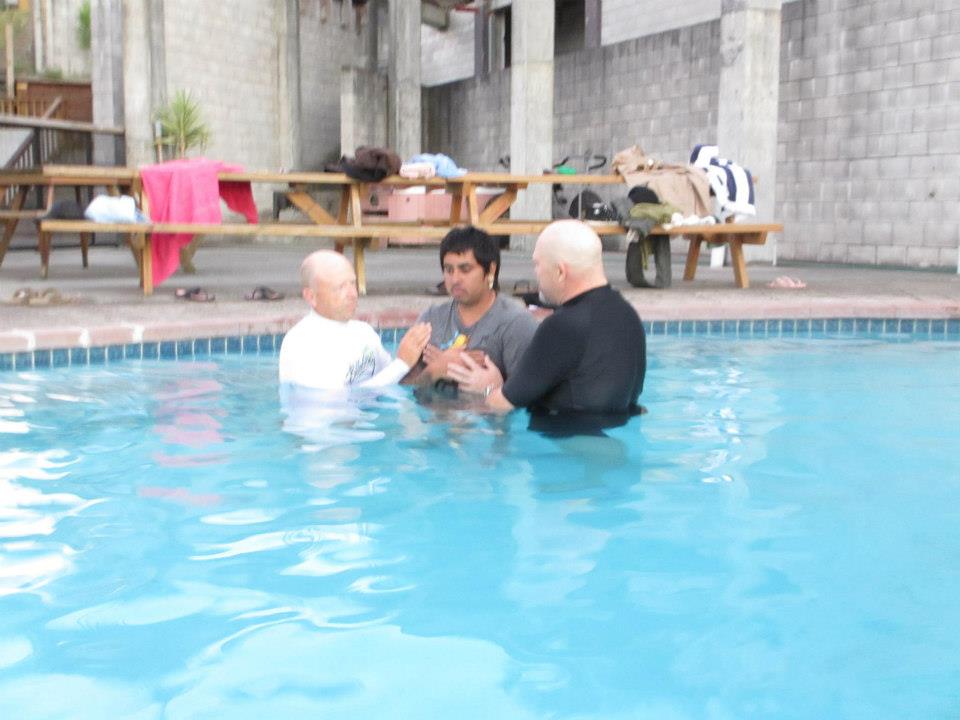 "And pray in the Spirit on all occasions with all kinds of prayers and requests. With this in mind, be alert and always keep on praying for all the Lord's people. Pray also for me, that whenever I speak, words may be given me so that I will fearlessly make known the mystery of the gospel, for which I am an ambassador in chains. Pray that I may declare it fearlessly, as I should." Ephesians 6:18-20 NIV
We often think of Paul being bold and courageous in front of large groups of people. I have no doubt that was the case. But here we see him asking the Christians at Ephesus to pray that he would declare this mystery fearlessly. I recommend that we follow Paul's example and ask for this boldness, this confidence. Why not also ask others to pray for us to have confidence.
Language – talk of life and love
All through the Bible, God talks of providing life: the water of life, a from a desert to a forest…
He talks of love and the value He places on us. People understand love. People understand wholeness of life in the inner person. Saying things like "You need Jesus" means nothing to most people – regardless of how true it is.
Let's take a look at some examples from Jesus:
To the woman at the well He talked of the water of life. (John 4)
To the official Jesus said "Your son will live". (John 4)
To the man who had been an invalid for 38 years Jesus asked if he wanted to get well. With a reply in the affirmative Jesus told him to pick up his mat and walk. (John 5)
Jesus said He is the Bread of life. (John 6).
Jesus said He is the Good Shepherd. (John 10).
The language we use is particularly important
In the 60's and 70's many people were trained to say, "you are a sinner condemned by God". While this is true rather than focusing on telling people they are a sinner you may find it more productive to talk of the character of God. He is lovely beyond our comprehension. Then talk of the fact that we were created in His likeness. But the fruit of the Spirit is love, joy, peace, patience, kindness, goodness, faithfulness, gentleness, self-control; against such things there is no law. Possibly ask how many people they know who live with the characteristics we just mentioned.
Maybe ask if they live like that? All the time? Most of the time? Some of the time? Not often? Then start a discussion about how they can progressively become more like that.
If you are not confident in knowing a lot about the character of God, it would be a great exercise to
Ask God to show you His character
Make copious notes as you read and study the Bible about His character. Then praise him for each of these. Because the list is large
keep adding to your list and
keep praising Him and
keep asking Him to show you – deep in your heart, not just head knowledge – the reality of this as you live with Him.
Likewise in the 60's and 70's we were trained to talk of getting eternal life. Indeed it is important to live in eternity with God the Father, Jesus the Son and Holy Spirit; absolutely critical. But who thinks that far ahead? I think it is better to talk of spiritual life, of love, of fullness of life, of peace in the inner person ……. This will communicate better with many people.