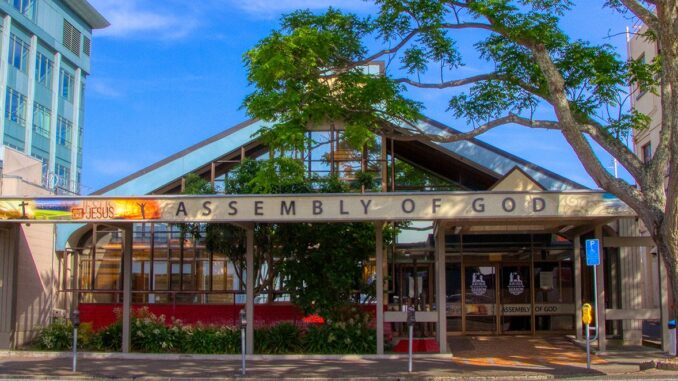 Join Us for an Uplifting Sunday Worship at the Assembly of God Church!
Dear Friends and Believers,
Are you seeking spiritual nourishment, fellowship, and a deeper connection with your faith? Look no further! We invite you to join us every Sunday at 10:00 AM for a soul-enriching worship experience at the Assembly of God Church.
Why Should You Be a Part of Our Sunday Service?
Inspiring Worship: Our Sunday service is a time of joyous celebration and heartfelt worship. Join us in singing hymns, lifting up prayers, and experiencing the transformative power of God's presence.
Biblical Teaching: Our pastor delivers insightful and practical sermons, rooted in the teachings of the Bible. You'll gain a deeper understanding of God's word and how it applies to your daily life.
Community: The Assembly of God Church is a warm and welcoming community of believers. Sundays are an opportunity to connect with like-minded individuals who share your faith and values.
Prayer and Support: If you have specific prayer requests or are in need of spiritual support, our church family is here for you. We believe in the power of collective prayer and supporting one another through life's challenges.
Youth and Children's Programs: We offer engaging and age-appropriate programs for children and youth, ensuring that everyone in your family can grow in their faith.

How to Find Us:
Date: Every Sunday
Time: 10:00 AM
Location: Assembly of God Church 82 Grey Street, Gisborne, New Zealand
We can't wait to welcome you to our Sunday service and share in the grace of God together. Whether you're a longtime believer or exploring your faith for the first time, you'll find a place here at our church.
Feel free to visit our website [Coming soon] for more information and to get a glimpse of our vibrant church community.
Come, be part of something truly special. We look forward to meeting you this Sunday!
In faith and fellowship,
[Your Name] [Your Title] Assembly of God Church
Contact info
06-867 1888