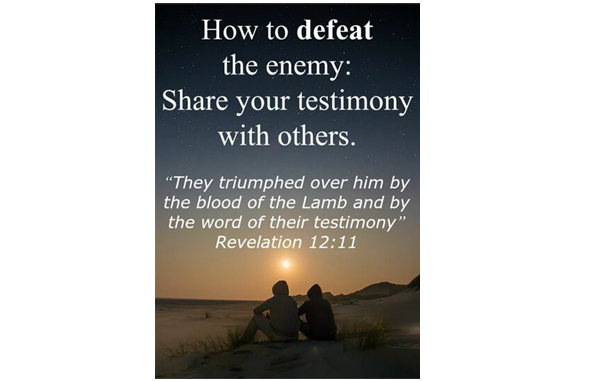 Invitation to Share Your Miracle Testimony and Glorify Our God!
Dear Beloved Brothers and Sisters in Christ,
We hope this message finds you well, abounding in the love and grace of our Lord and Savior, Jesus Christ. We believe that within the tapestry of our Christian journeys, God weaves the threads of miracles that not only impact our lives but also inspire others to draw closer to Him.
Have You Experienced a Miraculous Touch from God?
We invite you to share your testimony of God's miraculous intervention in your life. Your story has the power to uplift, encourage, and glorify our Heavenly Father. We are all witnesses to His unfailing love and His wondrous works, and it is time to make His name even more magnificent through our shared experiences.
📅 Testimony Guidelines:
How to Share Your Testimony
Write a heartfelt testimony of the miracle you have experienced.
Keep it concise and focused, highlighting how God's hand was evident in your situation.
Include any relevant details such as the date, circumstances, and the impact of the miracle on your faith journey.
If comfortable, you can also provide a brief personal reflection on the spiritual lessons learned.
Let Your Testimony Be a Beacon of Faith!
Your testimonies will be featured on this Reach NZ Network Testimony page, a platform that connects Christians across New Zealand and beyond. We hope to create a space where the miracles of God are celebrated, His name is exalted, and His love is made known.
As we come together in this act of worship and gratitude, we remember Psalm 105:1-2: "Give praise to the Lord, proclaim his name; make known among the nations what he has done. Sing to him, sing praise to him; tell of all his wonderful acts."
We look forward to receiving your stories of God's miraculous grace and sharing them with our community. May your testimonies be a testament to His unfailing love and boundless power.
Submit your testimony today to [Insert Submission Email] and let us together glorify our Almighty God!
In His Abundant Blessings, Kevin Piper, Reach NZ Network Team.
Save your testimony into a PDF File and upload it into the upload box in this form. Once we have reviewed it we will contact you to let you know when its uploaded onto our website. If you have any photos we would appreciate them as well. Submiting this form gives us your permission to post it on our site only.