"What does the Bible says about gossip?"
Malicious Gossip is the worst sin in today's Church. This sin incurs the wrath of God upon all those who practice it. It also affects all those who listen to it and don't shut it down. Those who practice this heinous sin will encre death. God will eventually give them over to a depraved mind.
Romans 1:28-32 NASB
And just as they did not see fit to acknowledge God any longer, God gave them over to a depraved mind, to do those things which are not proper,
[29] being filled with all unrighteousness, wickedness, greed, evil; full of envy, murder, strife, deceit, malice; they are gossips, [30] slanderers, haters of God, insolent, arrogant, boastful, inventors of evil, disobedient to parents,
[31] without understanding, untrustworthy, unloving, unmerciful; [32] and although they know the ordinance of God, that those who practice such things are worthy of death, they not only do the same, but also give hearty approval to those who practice them.
1 Corinthians 5:1-5,7-13 NASB
It is actually reported that there is immorality among you, and immorality of such a kind as does not exist even among the Gentiles, that someone has his father's wife. [2] You have become arrogant and have not mourned instead, so that the one who had done this deed would be removed from your midst. [3] For I, on my part, though absent in body but present in spirit, have already judged him who has so committed this, as though I were present. [4] In the name of our Lord Jesus, when you are assembled, and I with you in spirit, with the power of our Lord Jesus,
[5] I have decided to deliver such a one to Satan for the destruction of his flesh, so that his spirit may be saved in the day of the Lord Jesus.
[7] Clean out the old leaven so that you may be a new lump, just as you are in fact unleavened. For Christ our Passover also has been sacrificed. [8] Therefore let us celebrate the feast, not with old leaven, nor with the leaven of malice and wickedness, but with the unleavened bread of sincerity and truth.
[9] I wrote you in my letter not to associate with immoral people; [10] I did not at all mean with the immoral people of this world, or with the covetous and swindlers, or with idolaters, for then you would have to go out of the world.
[11] But actually, I wrote to you not to associate with any so-called brother if he is an immoral person, or covetous, or an idolater, or a reviler, or a drunkard, or a swindler—not even to eat with such a one. [12] For what have I to do with judging outsiders? Do you not judge those who are within the church?
[13] But those who are outside, God judges. REMOVE THE WICKED MAN FROM AMONG YOURSELVES.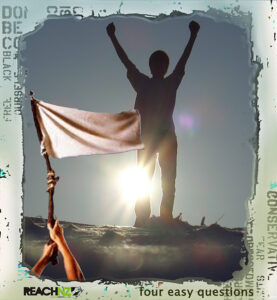 Repentance
Repentance in the Bible involves a complete and irreversible change of mind, heart, and actions. Repentance recognizes that our sin is offensive to God. To repent means to make an about-face, heart-directed turn away from self to God, from the past to a future ruled by God's commands, acknowledging that the Lord reigns supreme over one's existence.
Unrepentant Believers
The apostle Paul warned of the consequences of unrepentance: "Because of your stubbornness and your unrepentant heart, you are storing up wrath against yourself for the day of God's wrath, when his righteous judgment will be revealed. God 'will repay each person according to what they have done.' To those who by persistence in doing good seek glory, honor and immortality, he will give eternal life. But for those who are self-seeking and who reject the truth and follow evil, there will be wrath and anger. There will be trouble and distress for every human being who does evil" (Romans 2:5–9; cf. Psalm 62:12). There is a judgment coming. The results of righteousness will be beautiful, but the consequences of unrepentance will be harsh.
The book of Revelation shows how inured to sin the sinner can be. During the tribulation, after three different judgments of God, the wicked will remain unrepentant, despite their great suffering (Revelation 9:20–21; 16:8–11). The tragedy is that, even as some people are experiencing the horrendous consequences of their sin, they will continue in their state of unrepentance.
Is there such a thing as an unrepentant Christian? Biblically, to become a Christian, one must repent and believe; a believer in Christ is one who has repented of sin. What, then, of professed believers who live in unrepentant sin? Most likely, they are not saved; they are mere professors, with no work of the Holy Spirit in their hearts. The apostle John states it bluntly: "If we claim to have fellowship with him and yet walk in the darkness, we lie and do not live out the truth" (1 John 1:6). The other possibility is that people claiming to be saved yet living in unrepentant sin are saved but acting in disobedience—in which case their unrepentance is a temporary hardness of heart, and God's discipline will eventually restore them to fellowship (see 1 Corinthians 5:1–5).
Question: "What does the Bible say about gossip?"
Answer: The Hebrew word translated "gossip" in the Old Testament is defined as "one who reveals secrets, one who goes about as a talebearer or scandal-monger." A gossiper is a person who has privileged information about people and proceeds to reveal that information to those who have no business knowing it. Gossip is distinguished from sharing information in two ways:
Intent

. Gossipers often have the goal of building themselves up by making others look bad and exalting themselves as some kind of repositories of knowledge.

The type of information shared

. Gossipers speak of the faults and failings of others, or reveal potentially embarrassing or shameful details regarding the lives of others without their knowledge or approval. Even if they mean no harm, it is still gossip.
In the book of Romans, Paul reveals the sinful nature and lawlessness of mankind, stating how God poured out His wrath on those who rejected His laws. Because they had turned away from God's instruction and guidance, He gave them over to their sinful natures. The list of sins includes gossips and slanderers (Romans 1:29b-32). We see from this passage how serious the sin of gossip is and that it characterizes those who are under God's wrath.
Another group who were (and still are today) known for indulging in gossip is widows. Paul cautions widows against entertaining the habit of gossip and of being idle. These women are described as "gossips and busybodies, saying things they ought not to" (1 Timothy 5:12-13). Because women tend to spend a lot of time in each other's homes and work closely with other women, they hear and observe situations which can become distorted, especially when repeated over and over. Paul states that widows get into the habit of going from home to home, looking for something to occupy their idleness. Idle hands are the devil's workshop, and God cautions against allowing idleness to enter our lives. "A gossip betrays a confidence; so avoid a man [or woman] who talks too much" (Proverbs 20:19).
Women are certainly not the only ones who have been found guilty of gossip. Anyone can engage in gossip simply by repeating something heard in confidence. The book of Proverbs has a long list of verses that cover the dangers of gossip and the potential hurt that results from it. "A man who lacks judgment derides his neighbor, but a man of understanding holds his tongue. A gossip betrays a confidence, but a trustworthy man keeps a secret" (Proverbs 11:12-13).
The Bible tells us that "a perverse man stirs up dissension, and a gossip separates close friends" (Proverbs 16:28). Many a friendship has been ruined over a misunderstanding that started with gossip. Those who engage in this behavior do nothing but stir up trouble and cause anger, bitterness, and pain among friends. Sadly, some people thrive on this and look for opportunities to destroy others. And when such people are confronted, they deny the allegations and answer with excuses and rationalizations. Rather than admit wrongdoing, they blame someone else or attempt to minimize the seriousness of the sin. "A fool's mouth is his undoing, and his lips are a snare to his soul. The words of a gossip are like choice morsels; they go down to a man's inmost parts" (Proverbs 18:7-8).
Those who guard their tongues keep themselves from calamity (Proverbs 21:23). So we must guard our tongues and refrain from the sinful act of gossip. If we surrender our natural desires to the Lord, He will help us to remain righteous. May we all follow the Bible's teaching on gossip by keeping our mouths shut unless it is necessary and appropriate to speak.
Please follow and like us: